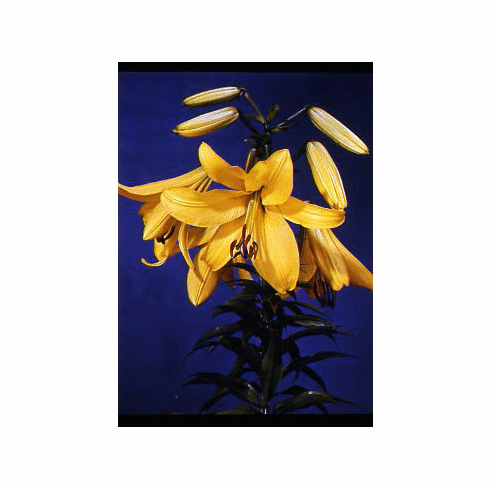 'Aurelian Sundance' (Clone)
T-46 'Aurelian Sundance'. Sundance (Derived from L. regale, L. sargentiae, L. sulphureum, and L. henryi) Bred by E. F. Palmer c. 1951 formerly of Vineland Station, (Horticultureal Research Institute of Ontario, Ontario, Canada. Introduced by Greennock Farms 1957. Photo courtesy of the Bill & Mary Hoffman Collection.

©2017-2020, Robert J. Gibson. This page is for reference only, not an offer to sell bulbs of this lily cultivar.
Related Items