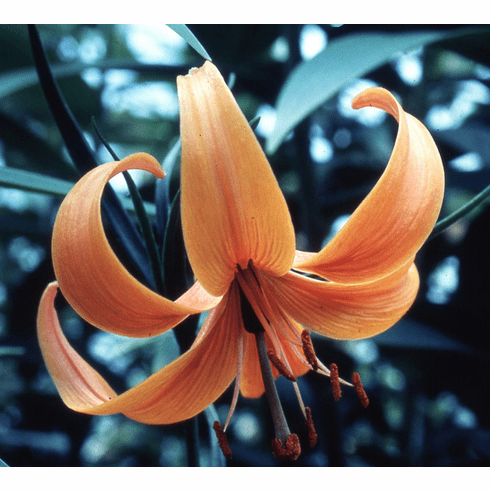 'Lilium pumilum var. Golden Gleam'
This select cultivar was grown at Oregon Bulb Farm for many years. It is self fertile and breeds true from seed. Photo is of flower grown from seed produced at Oregon Bulb Farm. Easy to grow as long as it has well drained soil. Like
'L pumilum' bulbs are short lived if you let all flowers produce seed. Title photo copyright B & D Lilies. All rights reserved.

This page is for reference only, not as an offer to sell species bulbs or seeds.
Related Items