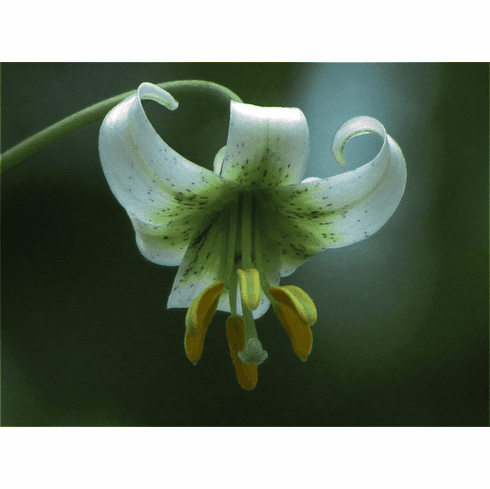 'Lilium matangense'
(Species / Wild Lily)
Among the rarest of the rare, L. matangense is known only to be found in a very small colony location where it is extremely threatened. To be successful, it must be given a limestone type soil. In nature it is found growing on sunny limestone and clay slopes both in shrubbery and exposed on the sides of cliffs. Must have excellent drainage. Our photo is the only one known at the time of this writing and was contributed by Melvyn Herbert of the United Kingdom.

Photo copyright Melvyn Herbert all rights reserved. Used with permission.

This page is for reference only, not as an offer to sell species bulbs or seeds.


Related Items