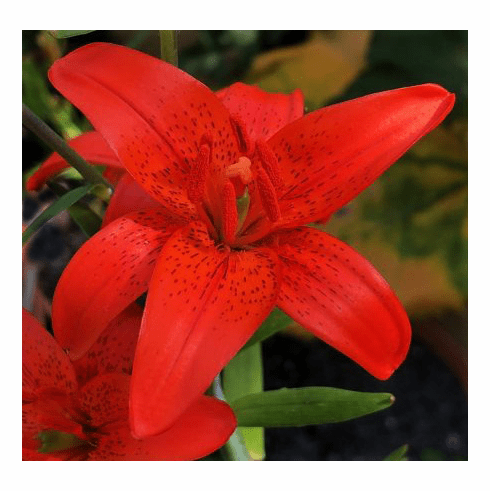 Lilium concolor var. mutsuanum
Discovered by Makino in Japan in 1928, this wide petaled form of L. concolor grows to about 16 inches (40cms) in height. A June bloomer, the seed of L. concolor is immediate epigeal in germination.

Photo Copyright Keith Baldie, Switzerland, all rights reserved. Used with permission.

This page is for reference only, not as an offer to sell species bulbs or seeds.
Related Items